HUMAN OR NON HUMAN?
Photographer: Eliska Kyselkova
Models: Mia Hultgren, Karen Bengo
The body in the Digital age/ Beautification/ The era of selfies


In our consumer culture we are increasingly worried about our appearance. More and more we are building an identity on social media that is not real and trying to capture perfect moments. It affects not only the way people perceive us, but also our self perception. Our physical identity changes with the impact of the digital self. Aiming to be perfect. The era of selfies; the figure in a selfie is usually an idealised self that has been carefully created to be seen by others. Celebrity culture can be a powerful influence on attitudes to appearance; the remaking of the body, cosmetic surgery. We identify ourselves with two-dimensional images as our most permanent form of 'value'. Our identities are becoming more and more like 'human' performances.


2018
DISTORTED PERSPECTIVE OF THE IMAGES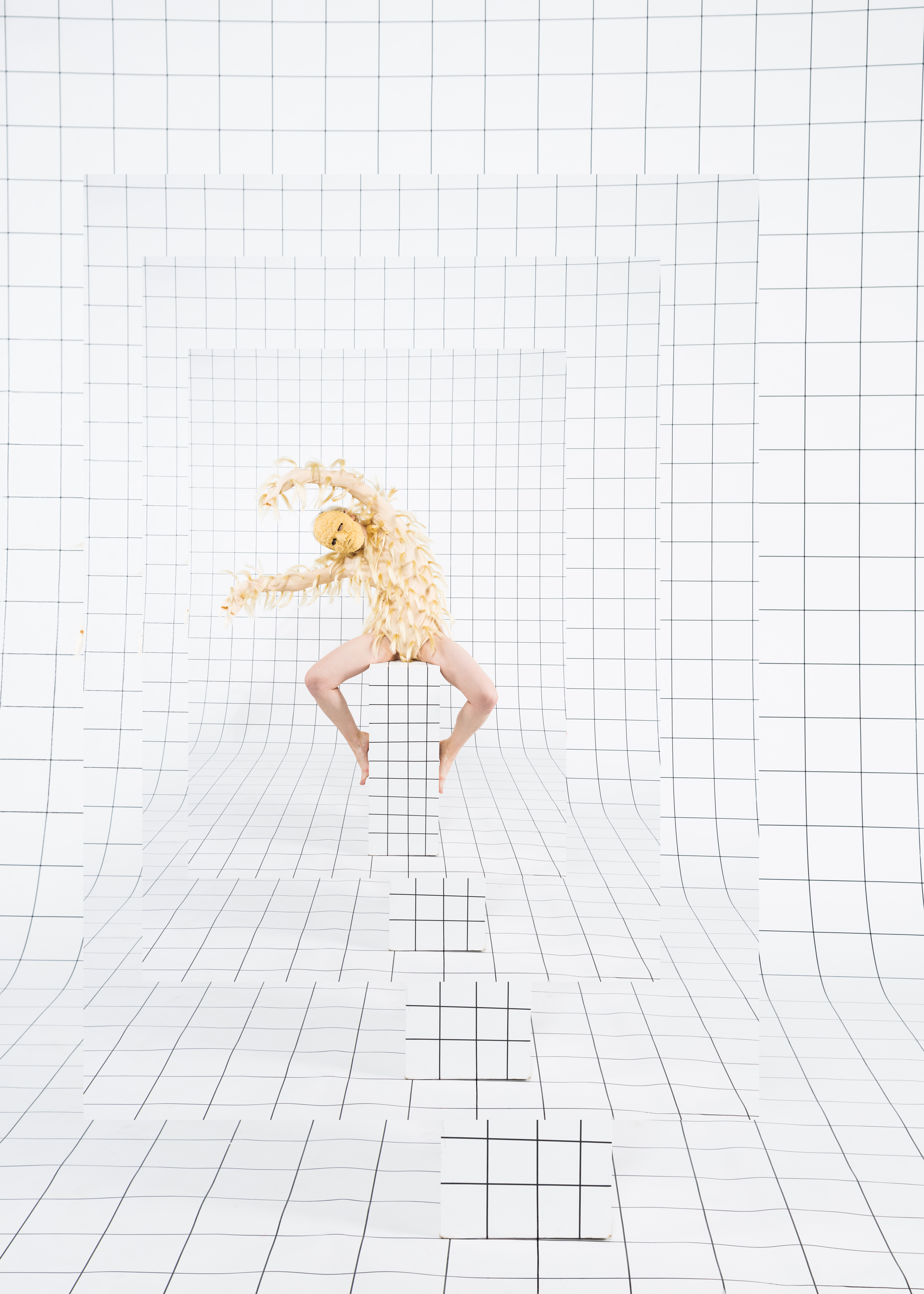 MASK SERIES; IDENTITY RESEARCH

MASKS; HIDING AND REVEALING


Masks are an important part of my research. There is a duality between the face and the mask. Today we can construct, reconstruct or morph our bodies and faces. In the current visual culture, we are confronted with an immense output of faces including our own. We continuously present our own faces; on the web, on smartphones or on apps such as: ageing booth, facetune, snapchat or instagram.

The oversharing people present online is both fascinating and alarming. Because these are not masks but real faces. All the selfies, the celebrities, the reality tv shows they all tell us one thing: the grotesque is a modern category aligned with the modern way of thinking. It changes our view of ourselves and others. Do we have to fit into this box of perfection?
Have we lost control of our faces and our own identities?

The mask represents the presence and absence of the human being. The link between mask and identity must be persona. You are creating a persona.
A mask is a fake face hiding the real one in order to disguise oneself - it transforms a person's appearance. Other appearance alterings could be make-up, tattoos, jewellery or cosmetic surgery. We adapt to society's demands. A mask is linked with the identity of the person but also the identity of the society…

My masks represents human faces or distortion of the body. Are we

still human? Are we becoming something else?


2017/2018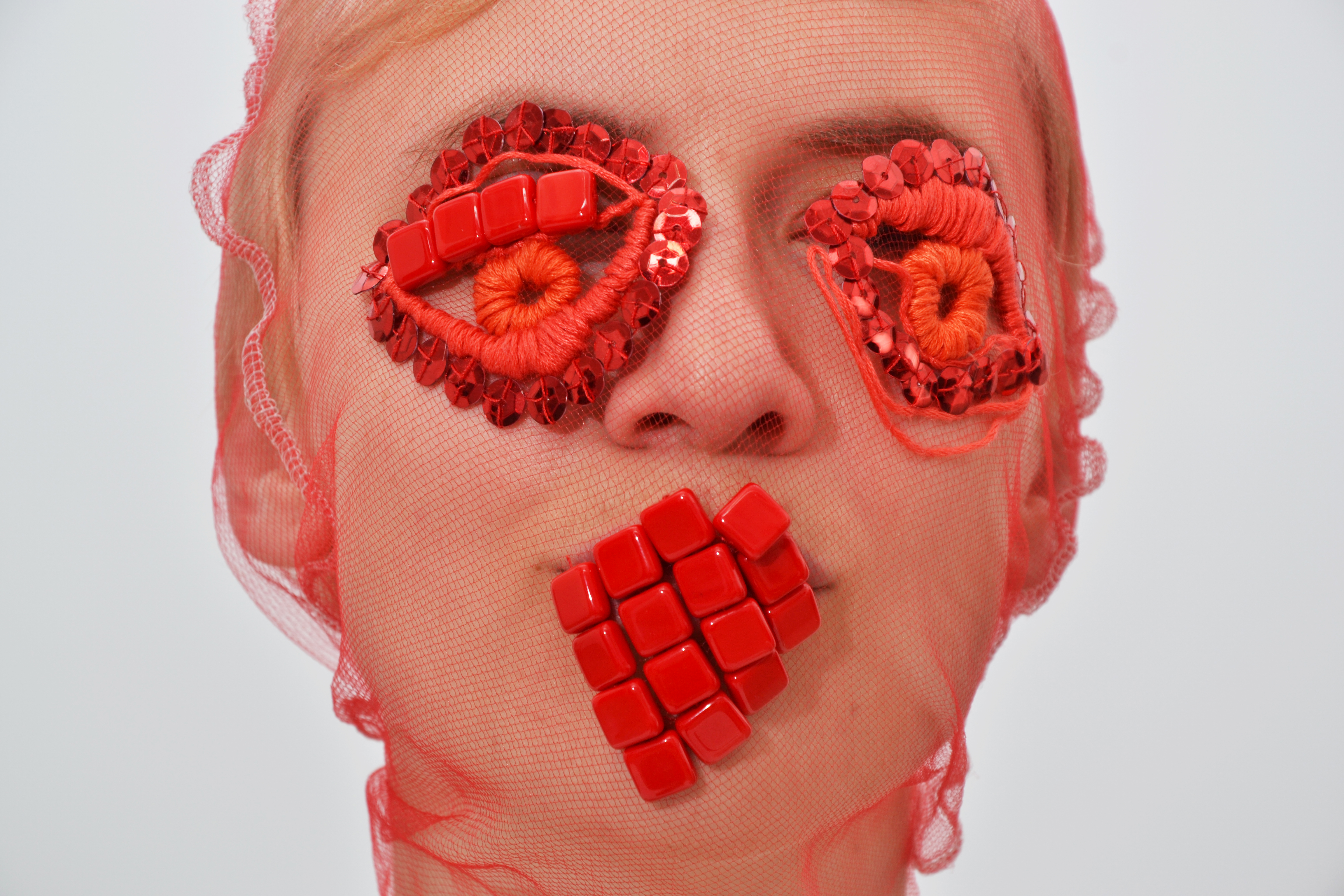 .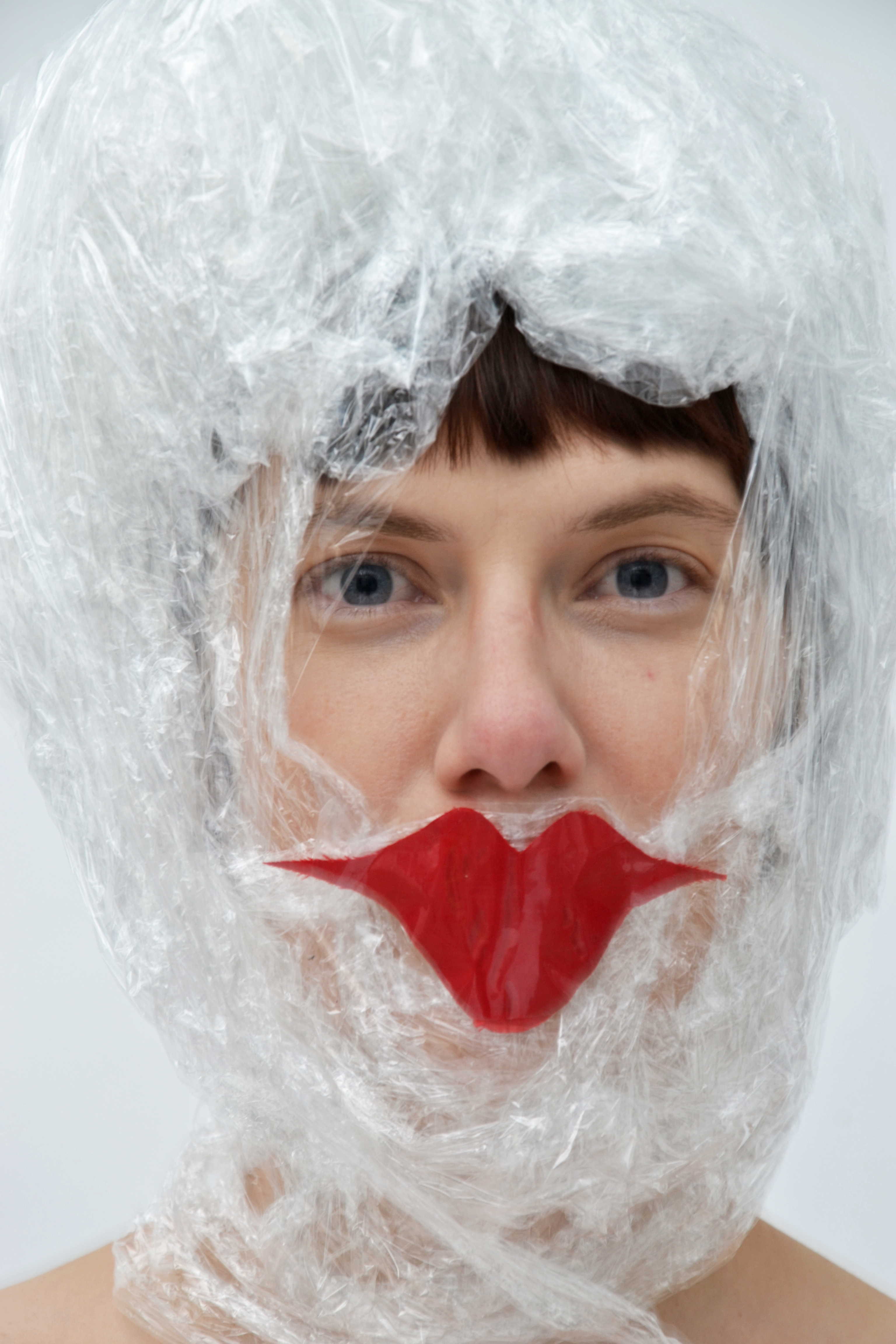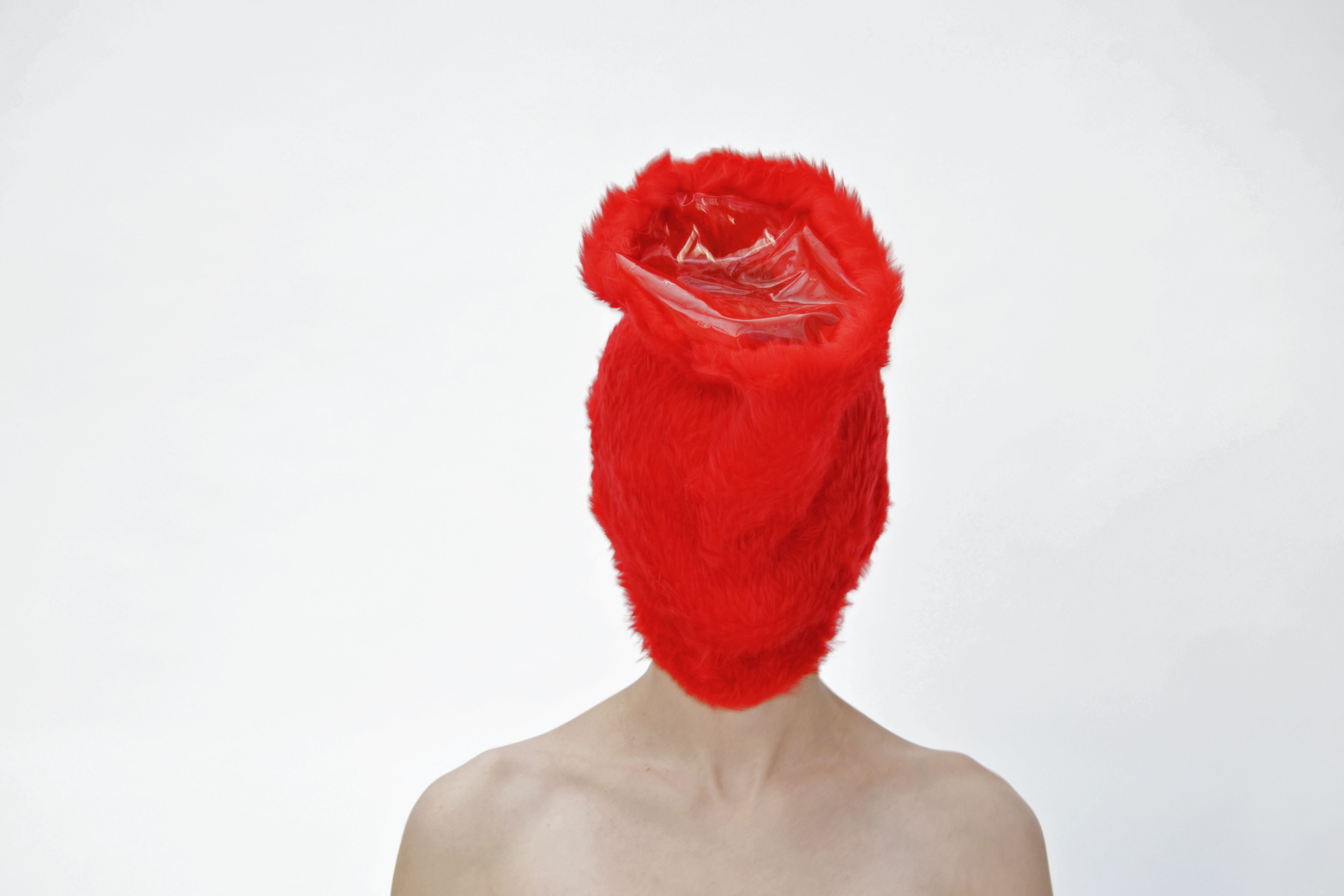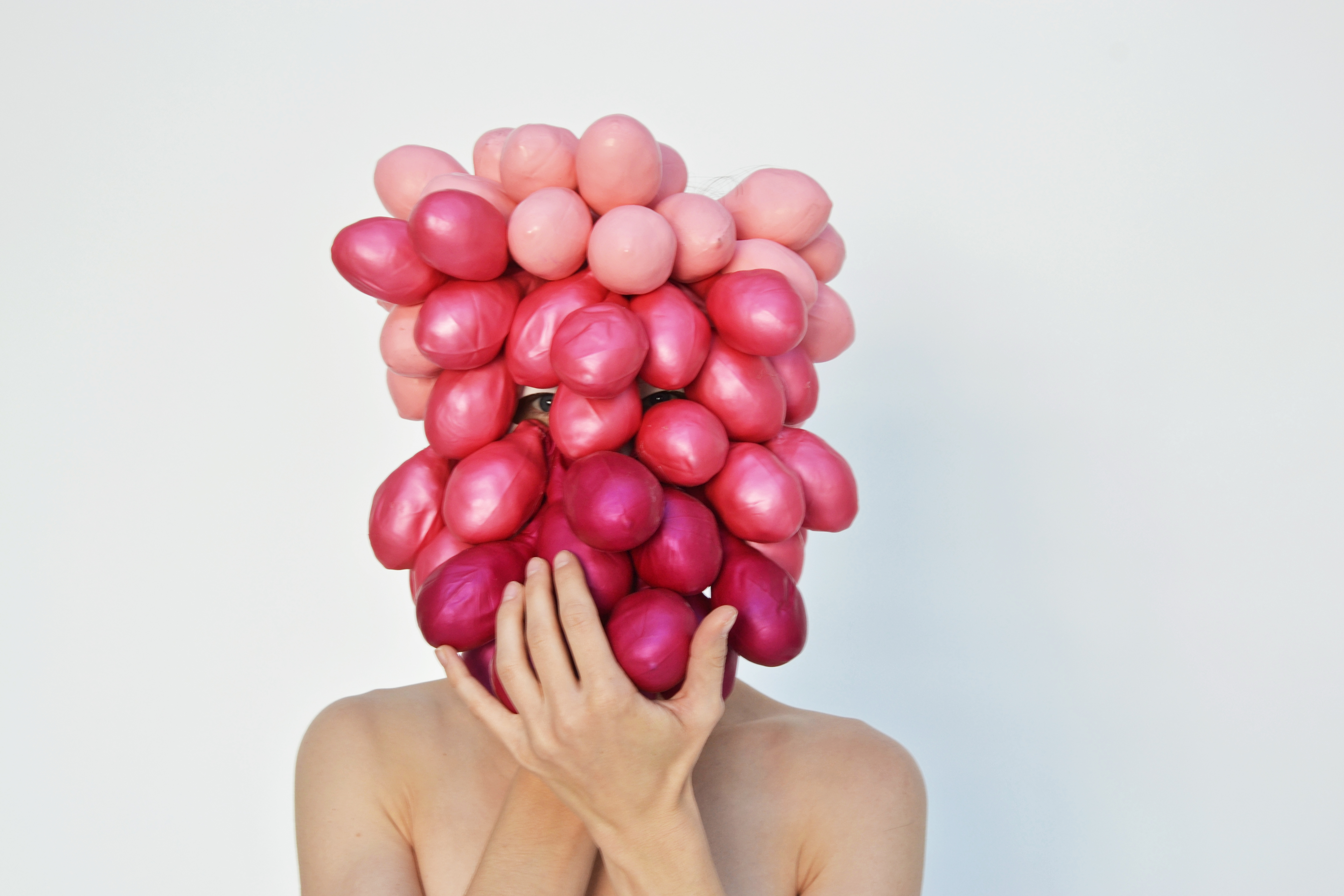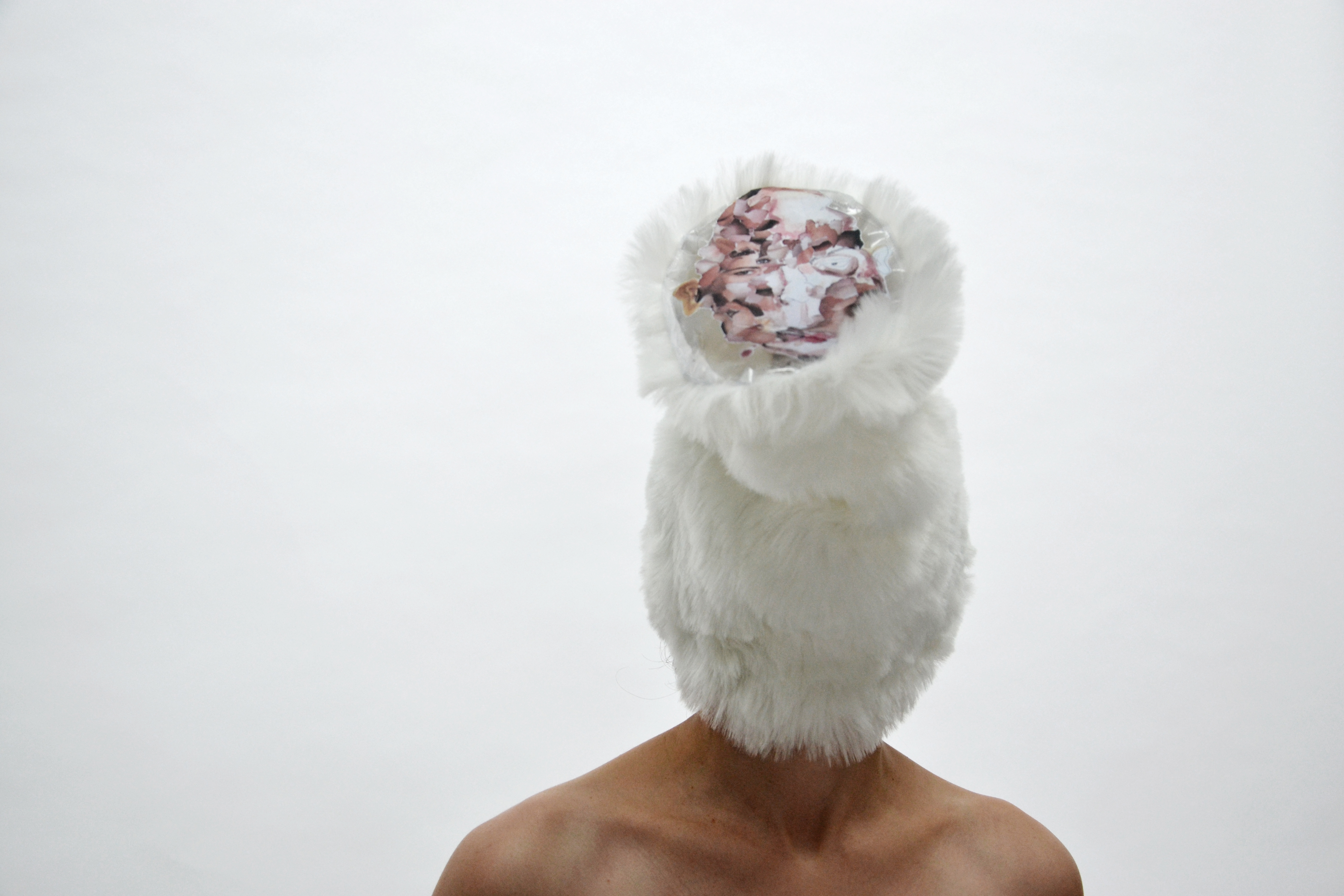 .
DRAWING SERIES; BEAUTIFICATION



Our drastic change in self-expression due to the growth of social media and the effect the internet has had on the construction of our identities has drawn my attention.

What will this do to our self-image and our identity?



2017/2018
.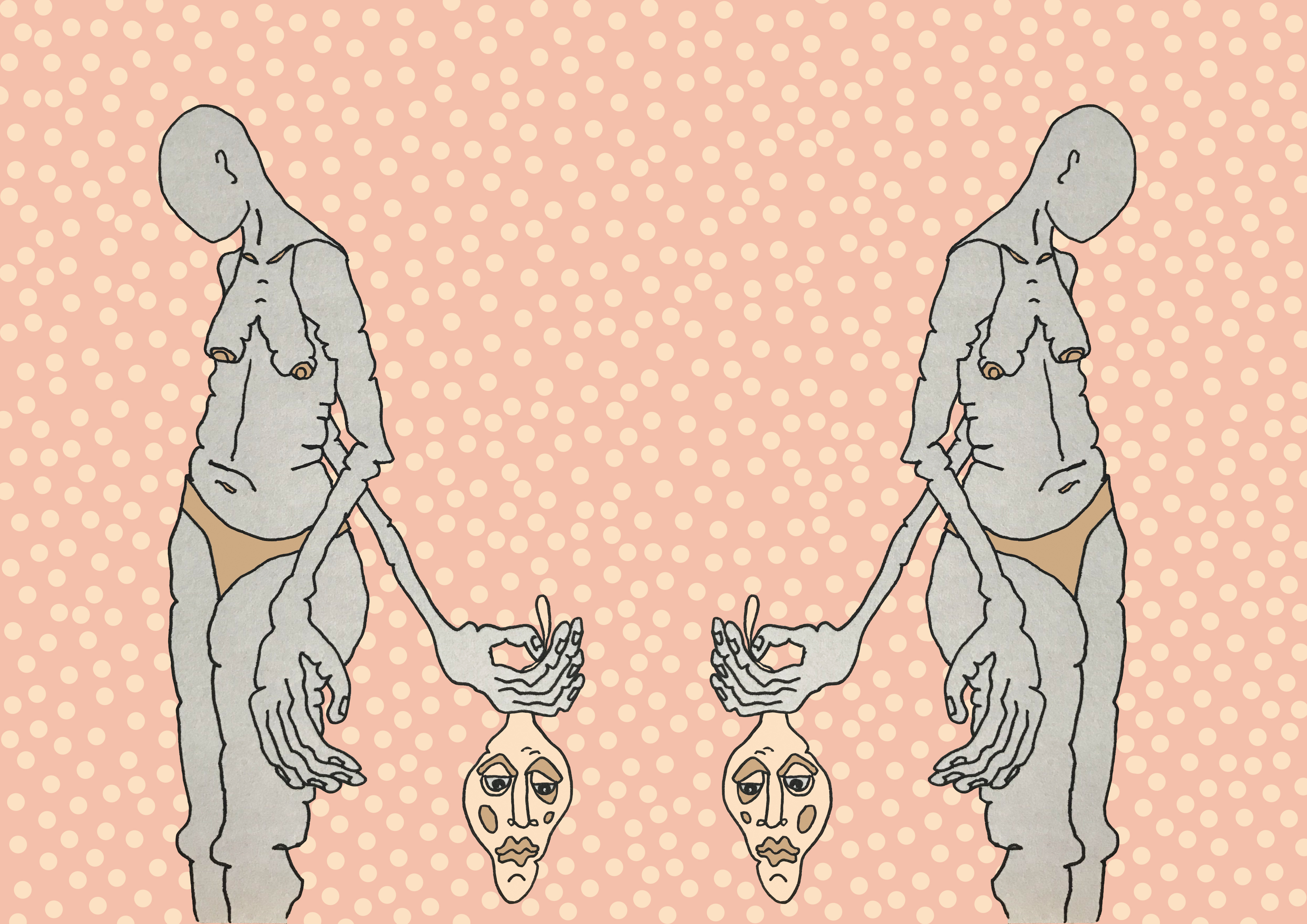 .
.
. .
.
.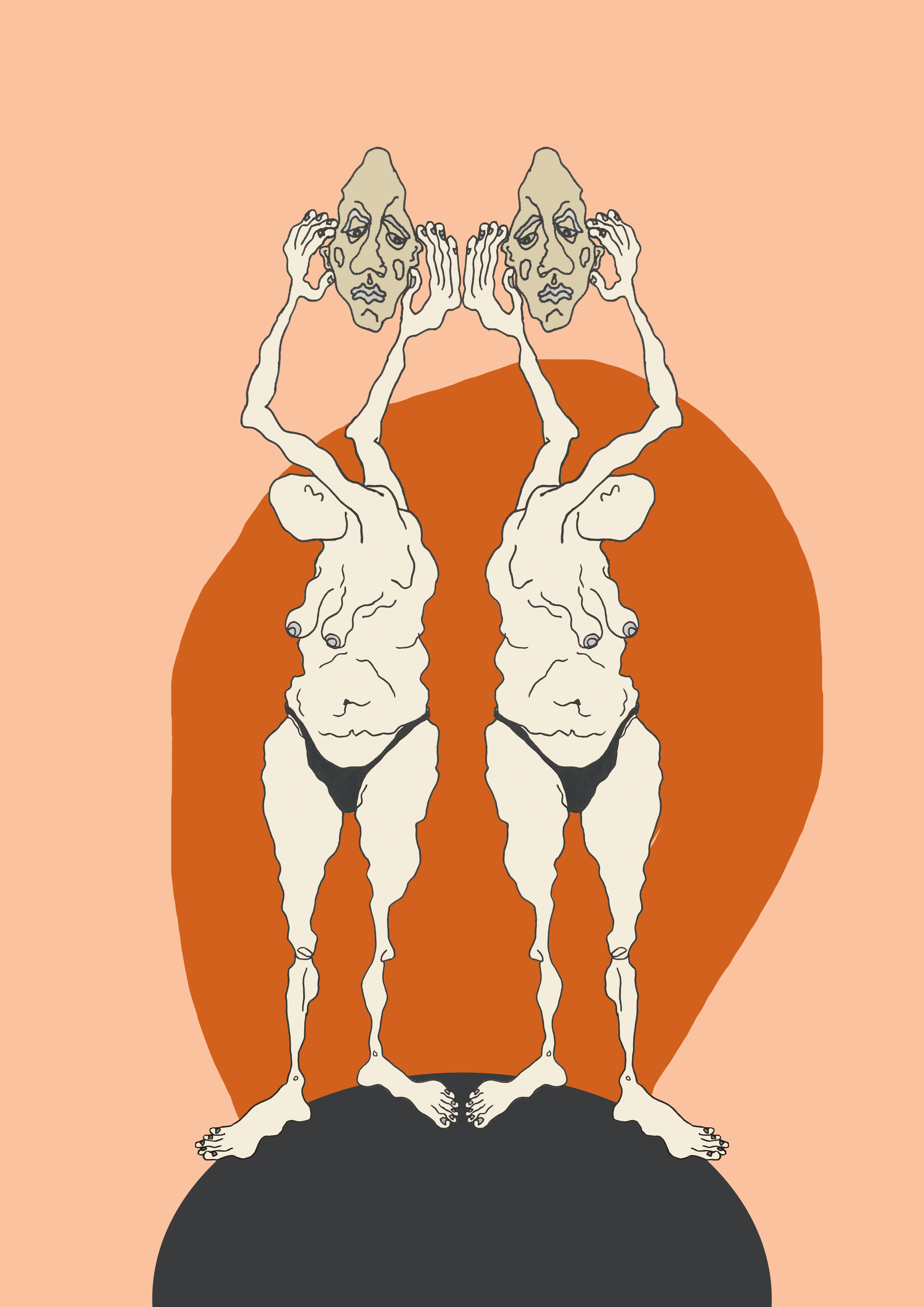 .
.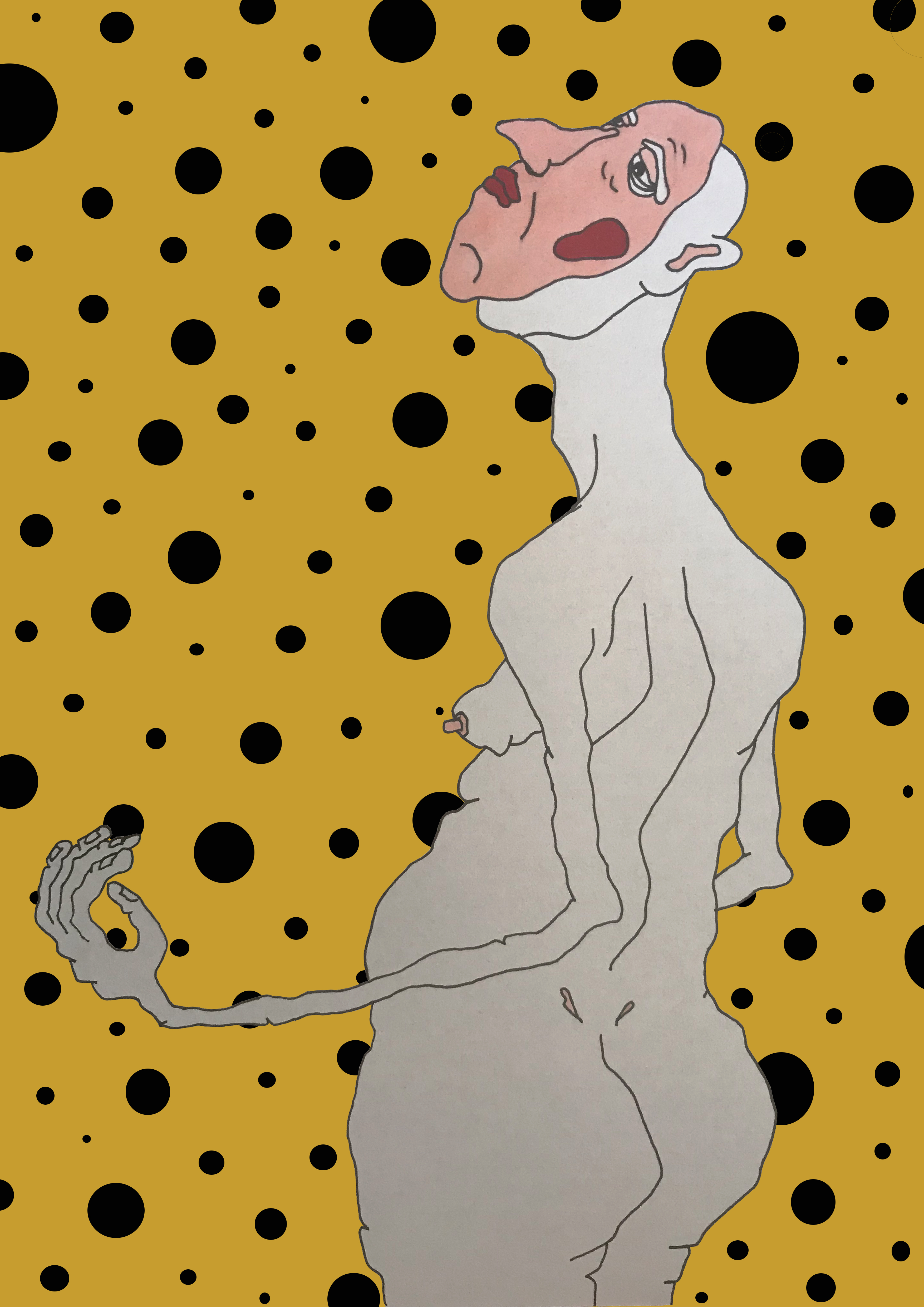 .
.
.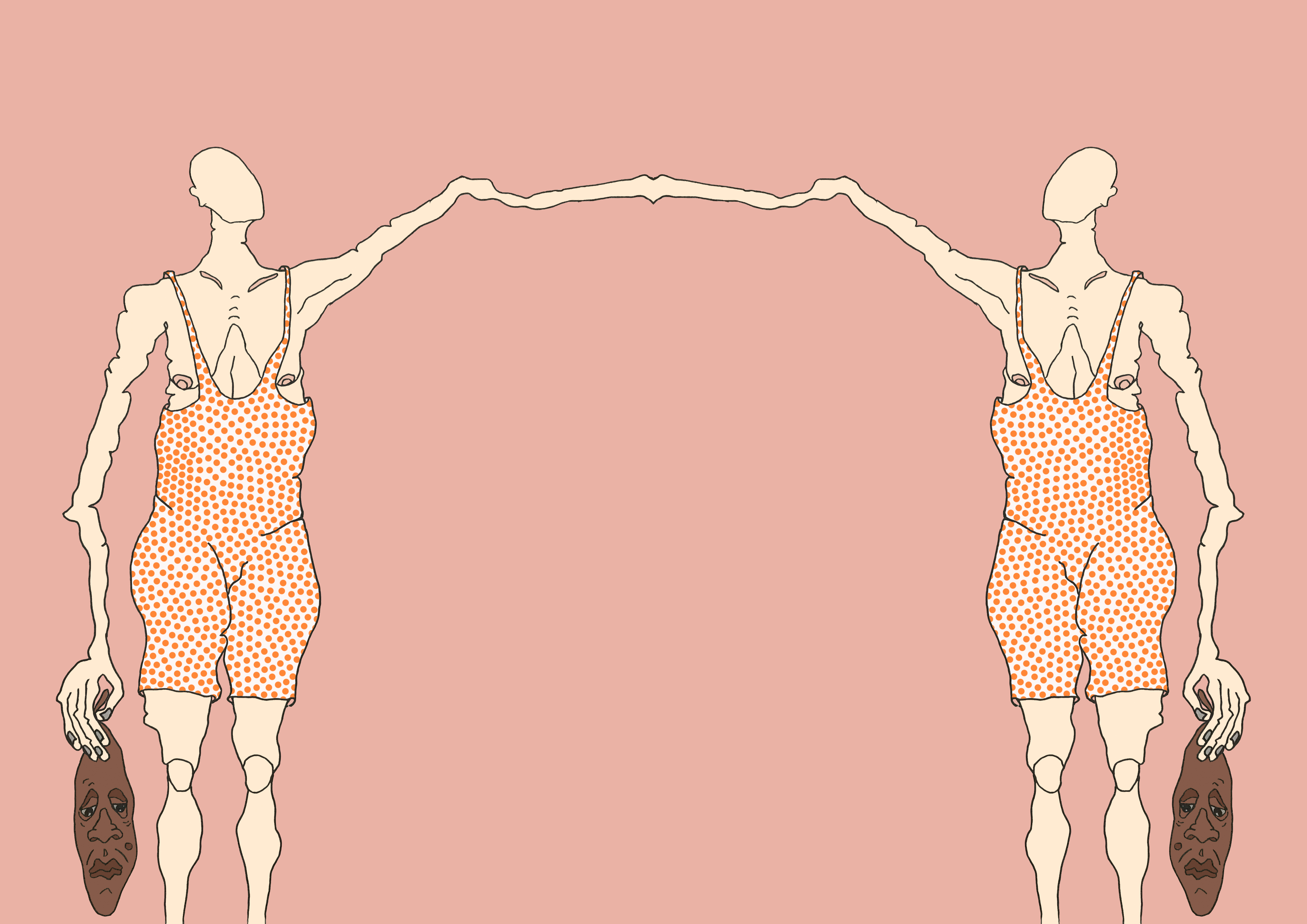 .
.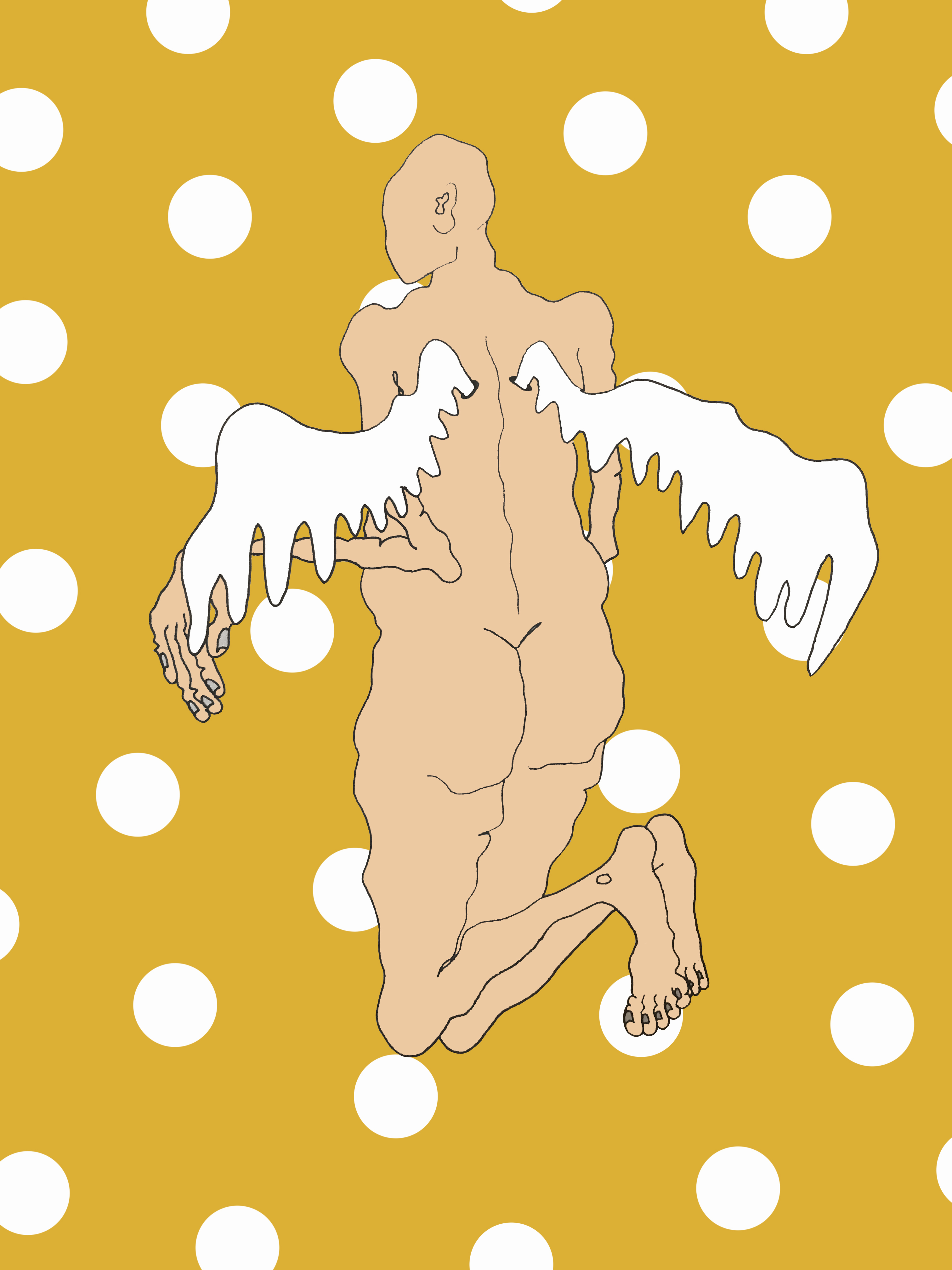 OLDER ILLUSTRATIONS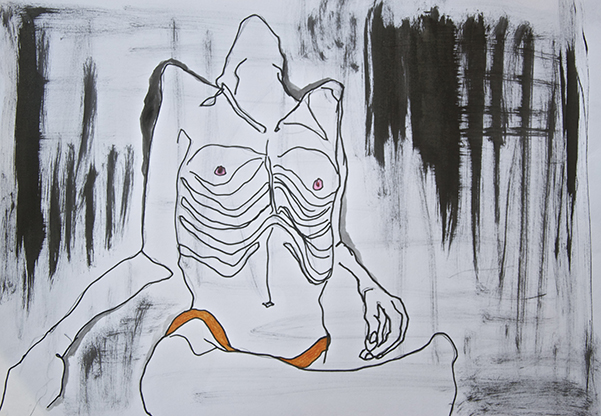 .
FOLKLORE
MANGA VS MINIMALISM

As manga (Japanese comics) and anime (Japanese animation) have become integral parts of modern Japanese life and culture, there is no way of escaping their influence in the fashion.
The Japanese street style inspired by manga cartoons is colourful, playful and intriguing.
Mimimalism represents extreme simplification of form, as by use of basic shapes and monochromatic pallettes of colours and anonymity of style.
The two are such contrasts, both inspiring and fascinating for different reasons. It led me to make a collection with a mix of the two worlds; The playful cartoonish world and the scandinavian minimalism.
Illustrations and textures was crucial for me to add as the manga cartoons is a drawn world.

2013